In order to make a proposal, you must first express interest in a project. Once you have expressed interest and communicated with the customer, the customer may decide that (s)he would like to move forward, at which point you should send a formal proposal.
1. Click on your Inbox and access the Inquiry tab. Then locate the specific project for which you would like to send a proposal.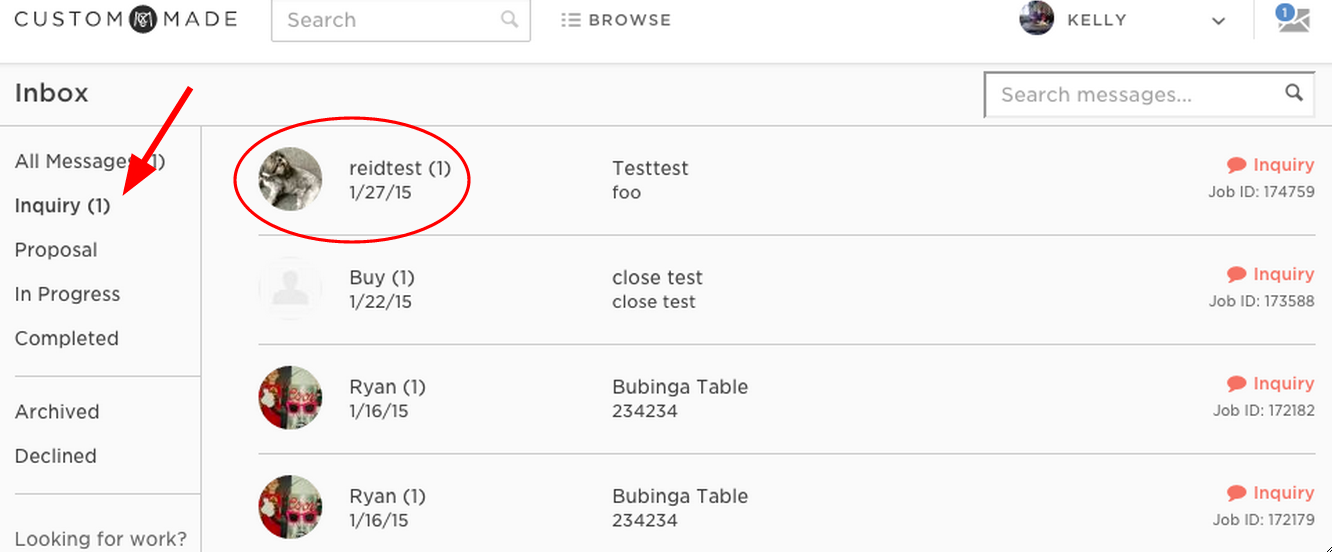 2. Click Timeline/actions and then the yellow 'Make Proposal' button.

3. Fill in the required fields and add optional attachments. When finished, you can preview the proposal before sending.