The first message a maker sends to a customer is called an expression of interest. Here's how to express interest in a job:
After logging into your account, navigate to the Job Board either via your drop down menu or Dashboard.
Once on the Job Board, you can navigate it in a few different ways:
1. Search for jobs using a keyword, e.g. "dining table" or "chair."

2. Filter jobs based on your location (ZIP code).

3. Click on a specific category to see all jobs posted within that category.

4. When you've found a specific job you're interested in, click on the title to see more information. If you are interested in pursuing the job, send a message to the customer. Learn more about what information your first message to a customer should include.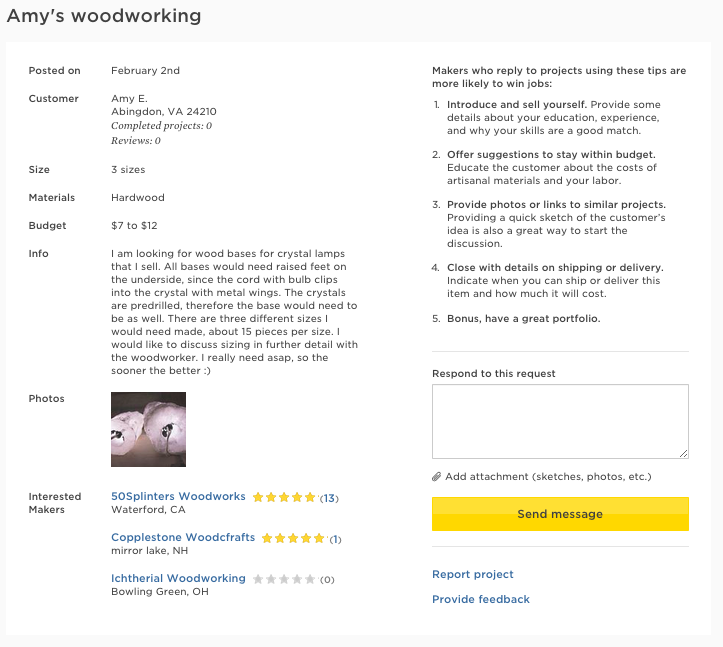 Once you've sent a message to the customer, the message (and the customer's response) will appear in your inbox.